Top 13 Firework Displays in Tampa Bay & the USA
There's no shortage of fun activities to do on July 4th. From neighborhood parades to backyard cookouts with friends and family, Independence Day gives us more fun options than there are hours in the day. For those of us who want to celebrate the holiday with a bang, there's no bigger bang than a firework show that goes all-out. We've rounded up some of the most jaw-dropping local displays along with some across the country that will blow you away.
This Fourth of July celebration will feature family-friendly activities, live entertainment, and SIX firework displays along Tampa's downtown waterfront.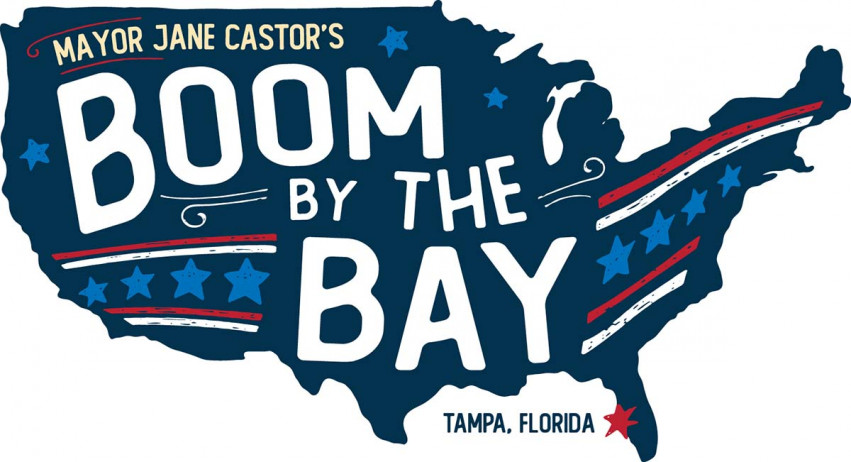 Now in its 45th year, the nation's largest fireworks display lights up the night over the East River. In the area? There's no better vantage point than on the water via the Circle Line, Seastreak, or Spirit cruises.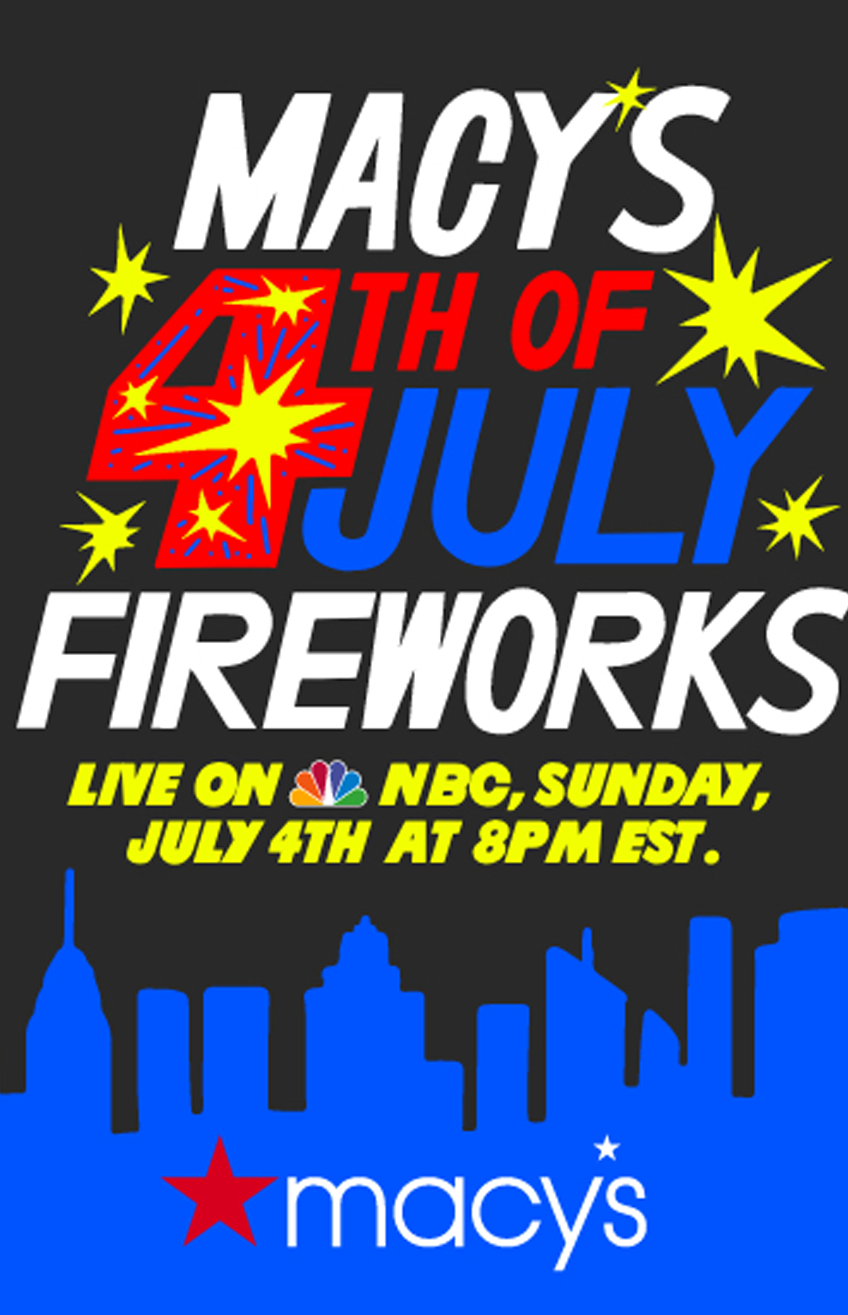 The parade route will be similar to the holiday boat parade but will include three blessing stations. The Blessing of the Fleet is a tradition that began years ago but is still practiced in many fishing and boating communities around the world to ensure a safe and bountiful season!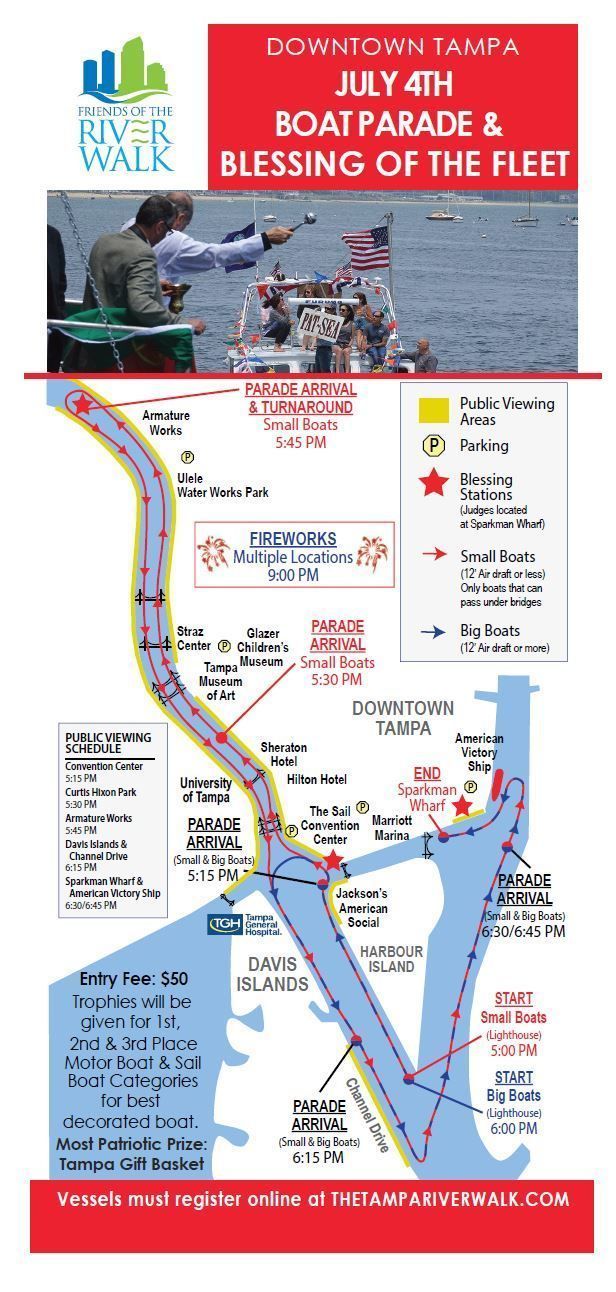 Philadelphia lives up to its status as "America's Birthplace" by starting the celebration days ahead of July 4th! There are two firework shows before the big one on Independence Day itself. On the 4th, the city shuts down the Benjamin Franklin Parkway leading up to the Philadelphia Art Museum (where the fireworks will go off overhead) for the biggest "block party" you'll enjoy. In the hours before the fireworks, you'll also get to enjoy a concert featuring Jennifer Hudson and Meghan Trainor.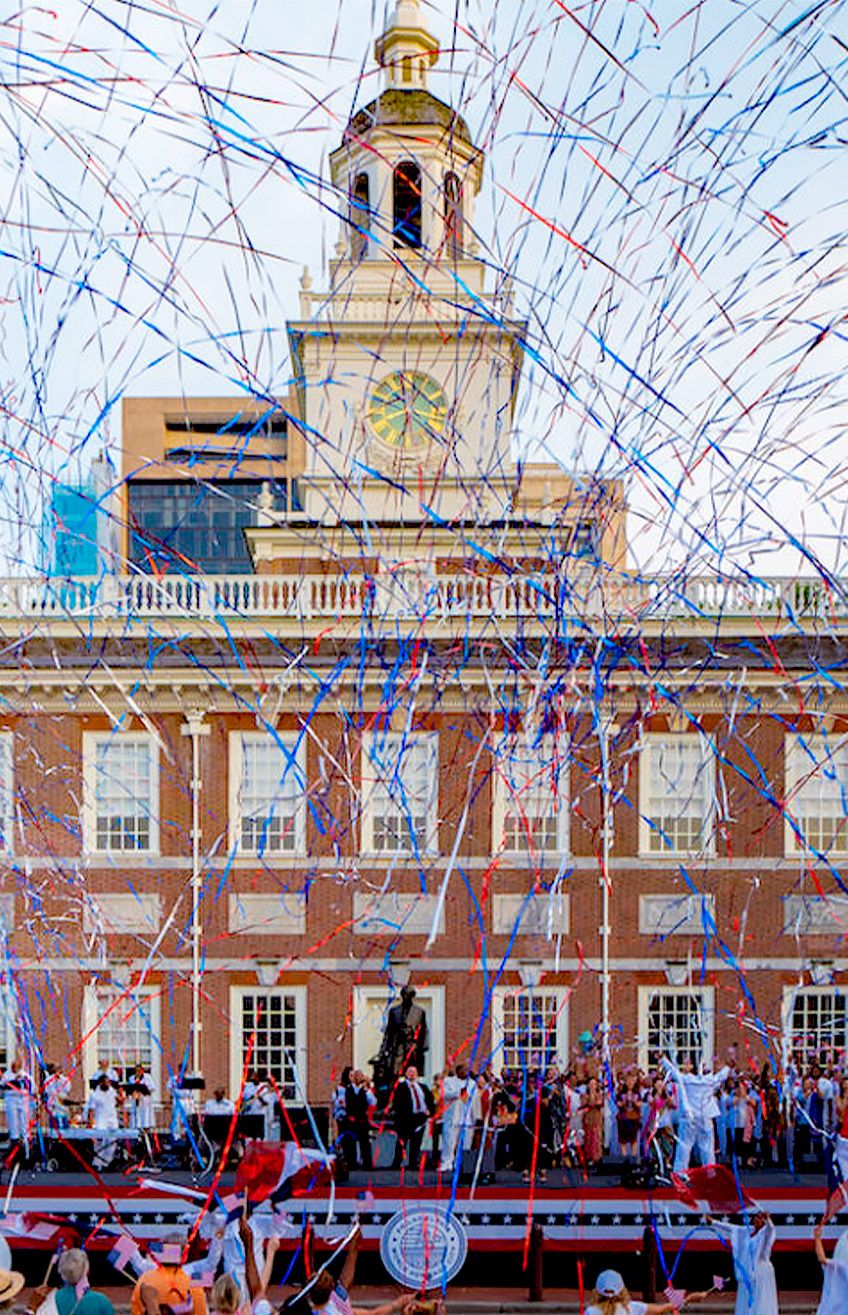 Celebrate America and join us for a fireworks show and live music by the "Bay Kings Band", a 7-piece band featuring high-energy live music with male and female vocalists!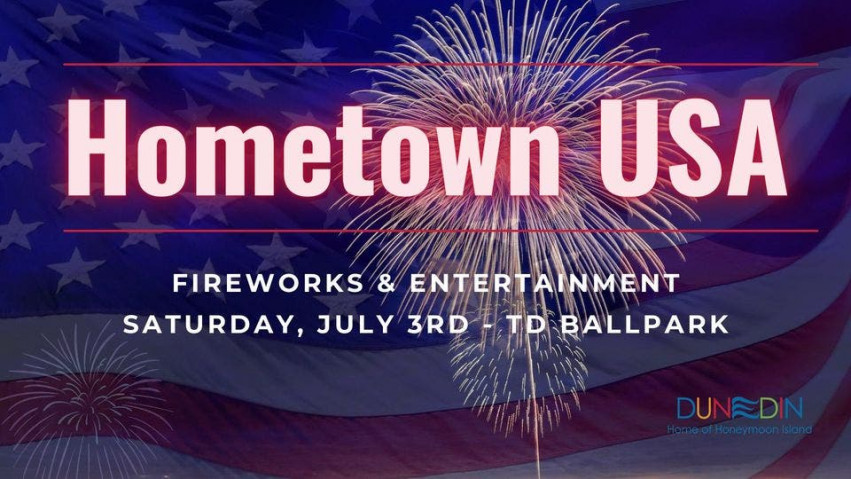 Our nation's capital goes big with a fireworks display illuminating the many significant historical monuments and memorials in the area. Viewing areas include the Lincoln and Thomas Jefferson Memorials, among others. The best spot may be the West Lawn of the U.S. Capitol, especially if you arrive early to enjoy the live concert, A Capitol Fourth, put on by PBS.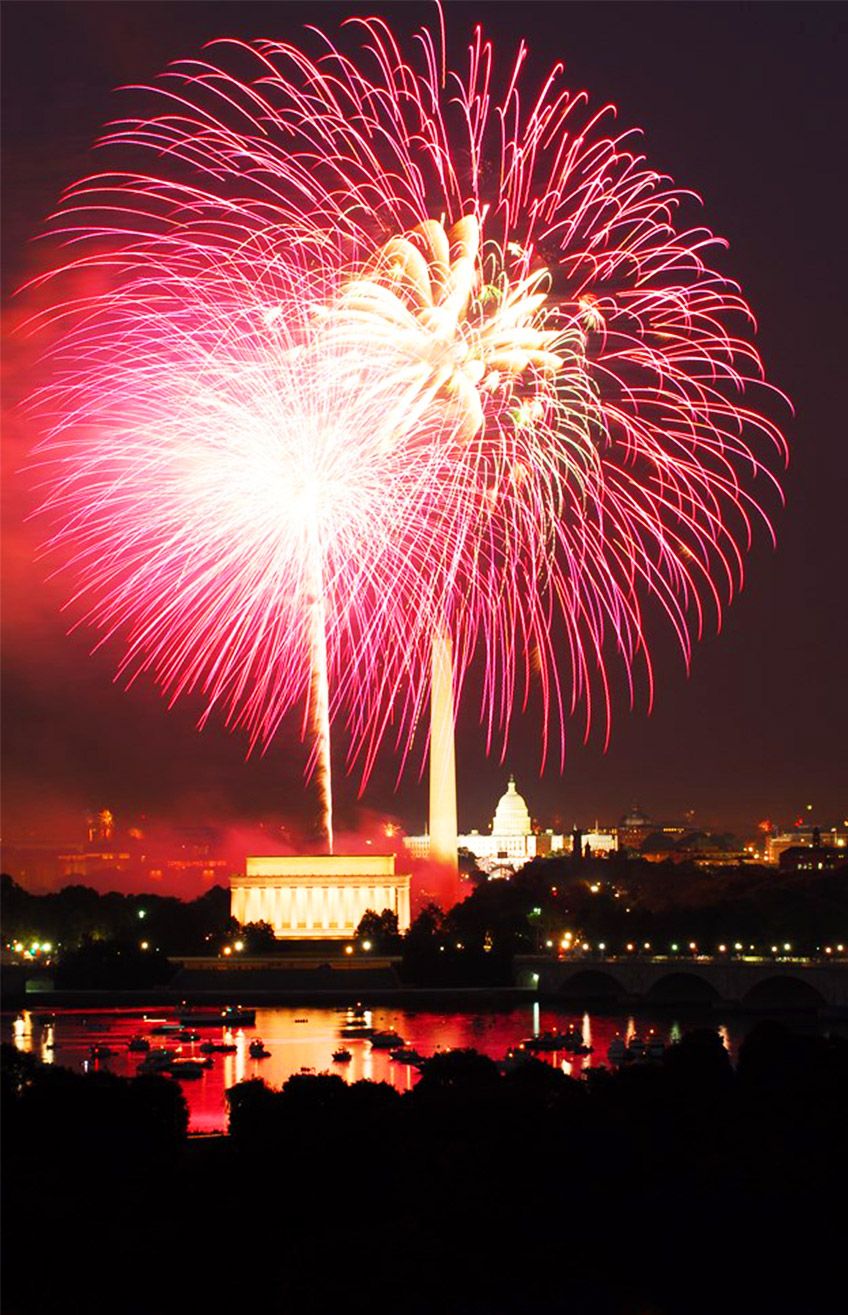 Pack up the family and come early to enjoy a fun day at Zephyr Park for the whole family! Kids bounce houses, water slides, water play at Zephyr Park, food trucks, live stage performances, fun performers and acts, eating contests, raffles, prizes, glow giveaways, and of course, a 30-minute 4th of July fireworks show!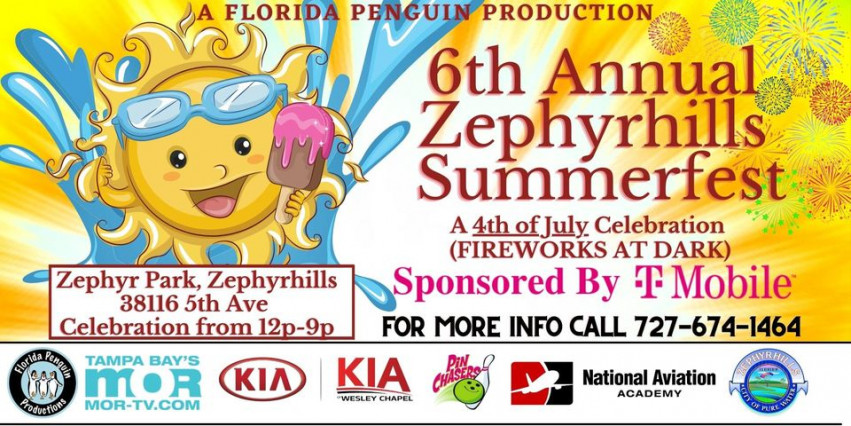 The nation's oldest public Fourth of July celebration scores a 20-minute long fireworks display with music by the Boston Pops (with special appearances by Jon Batiste, bandleader of The Late Show with Stephen Colbert, and legendary singer Mavis Staples). As with other shows, arriving early for a good spot will reward you with even more entertainment.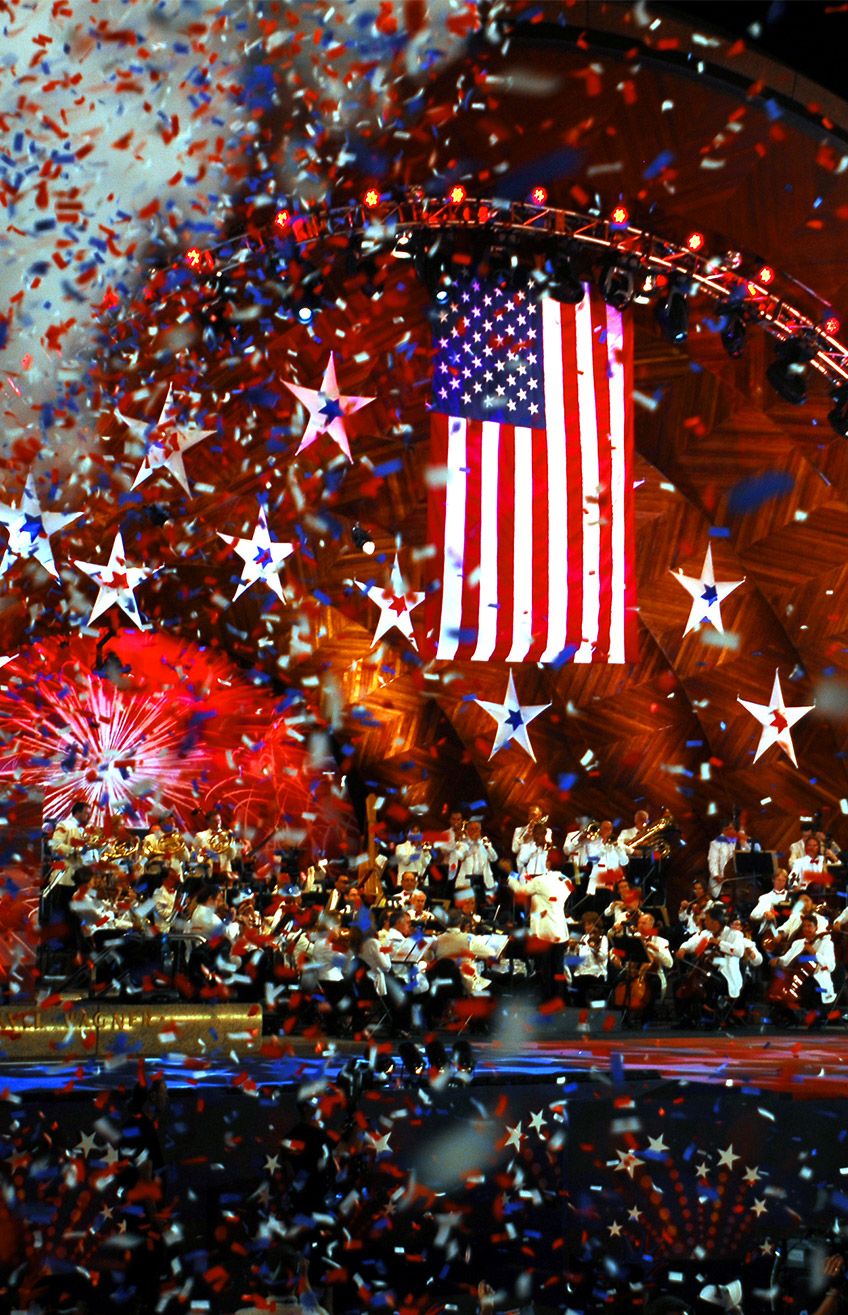 The annual Fourth of July celebration in Avalon Park in Wesley Chapel. Bring the family and enjoy the bounce park, bike parade, a bake-off, community performances, and fireworks at 9 PM!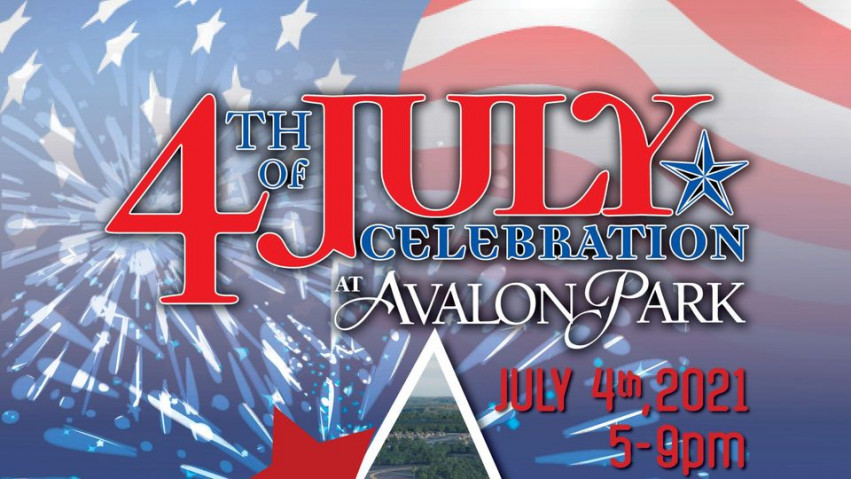 BONUS: Our Favorite 4th of July Playlist
Bring the whole family out for a Fourth of July Celebration Safety Harbor style. There will be children's activities, live entertainment, food vendors, and plenty of fun for the whole family. Get a good seat in the Marina or Waterfront Park because the best fireworks display in Tampa Bay goes off exactly at 9:00 PM.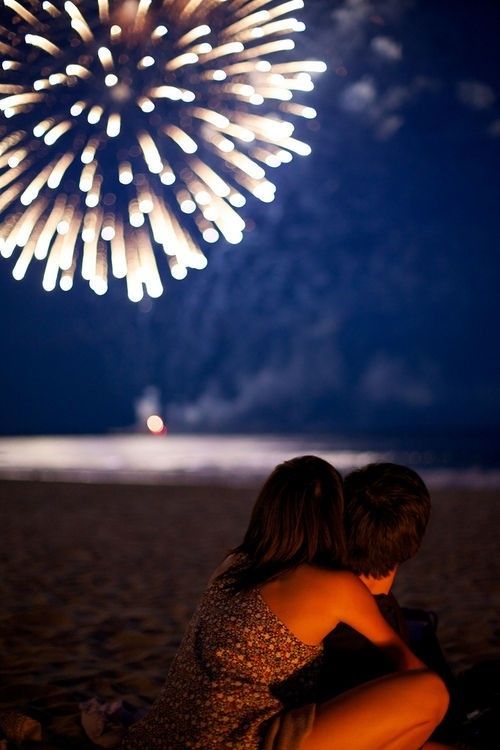 Enjoy fun-filled activities on the grass of Plant City Stadium including cornhole, balloon art, inflatables, a rock wall, and a bungee jumper! There will be food vendors on site and stage entertainment throughout the afternoon!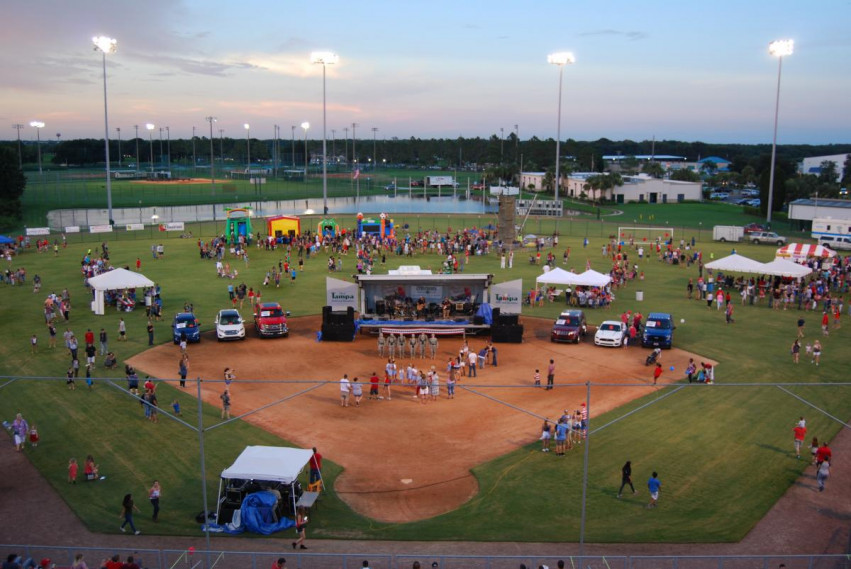 13. Las Vegas, Nevada: Fourth of July Fireworks (multiple shows)
The Strip is a sight to see on Independence Day, and it's not just because of the neon signs and fanciful casino light shows. From Mandalay Bay to Caesar's, multiple casinos compete with shows and displays. It's up to you to decide which you like best!